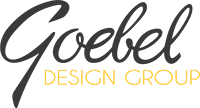 Goebel Design Group is a full service interior design firm celebrating over 85 years of design excellence. We have the design expertise and creative insight to provide clients with functional, unique, environmentally sound, and budget conscious interior spaces tailored to their individual needs. Our team specializes in hospitality, restaurant, corporate, medical, and senior living agendas.
Experienced
We have over 85 years of experience.
Transparent
We pride ourselves on being transparent in our financial dealings with our customers
Read More
Timely
We know that you have a deadline to meet. Being on-time and responsive to our customers is a key value of our company
Creative
We love a good challenge and a creative solution, especially when it helps create the experience  that you are wanting to build.
Read More
Service
It is our goal to have a great experience as we work to realize your design needs
Hardworking
We know that surviving in today's economy is not an easy task. It is our goal to work hard to help you be as successful as possible
Read More